2009 PATTERN CONTEST WINNERS!
The winners of the IAGARB Pattern Contest have been awarded! The six lovely patterns were submitted using the wonderful Blizzard and Frost yarns. Our judge was an experienced fiber artist outside of the IAGARB realm. She chose two winners from the patterns, and gave good reviews for each of the patterns along with her reasoning for her choices.
For the best use of one skein of IAGARB Co-op yarn, the winner was "The Varna," a beautiful scarf submitted by Melanie Smith.
For the best use of two skeins of our yarn, the prize went to "Chilly Waves Shrug'lette," submitted by Molly Golter
There were no submissions for the best use of three skeins this year. The judge's review shared that these two patterns showed off the beautiful angora halo by their use of an airy lacey pattern.
Both patterns are available for purchase. The price is $4.99 per pattern. A portion of the proceeds will go to the designers.
To purchase the Varna Scarf, click here
To purchase the Chilly Waves Shrug'lette click here
Patterns will be mailed to you.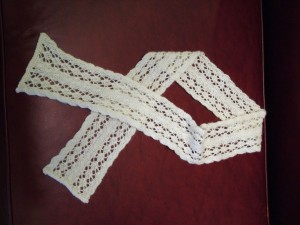 The Varna Scarf by Melanie Smith
__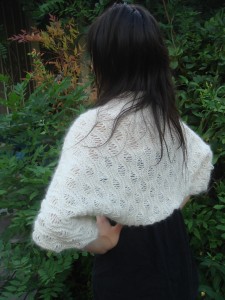 Chilly Waves Shrug'lette by Molly Golter begin_of_the_skype_highlighting