October 27-29, 2012
What a Great Weekend for IAGARB!  Simultaneous Angora Events celebrated German Angora Rabbits and Fiber.
On the East Coast at SAFF, in the Midwest at Ann Arbor, and on the West Coast in Silverton, Oregon, IAGARB members, guests and the public all shared in the Angora Experience.
Sally Campbell, Erin Maclean and Leslie Samson set up a successful display of angora goods and information.  Sally brought her gorgeous rabbits.  Erin fielded questions from the public and Leslie demonstrated shearing.
Susan Wiley exhibited her German Angora products and IAGARB information.
Photos to come!
West Coast Regional IAGARB Registration and Workshops, Silverton, Oregon
IAGARB President, Gail Smith, went all out to sponsor an exciting weekend of Rabbit Judging, a Color Genetics Workshop by Candy Haenszel, plus food, fun and great camaraderie. Vice President Sheri Cormier flew out from Maine and was joined by Alexis W., Rosalie T., Margie B., Ali T., Carrie C., Sage, Molly, Kyle, Vickie, Katie M., Carrie A., and Diana C., along with others.  20 angora rabbits were tested and  14 registered.
In addition, Candy Haenszel was a featured speaker and conducted an Angora Color Workshop.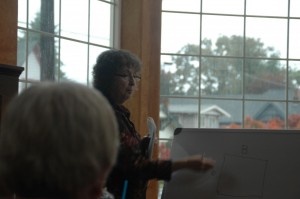 Candy Haenszel's Color Workshop