Angora Workshops in Silverton
Silverton Grange Hall
Silverton, OR 97381
January 24 and 25, 2014
FRIDAY WORKSHOPS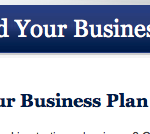 10 AM       HOW TO WRITE A BUSINESS PLAN FOR YOUR SMALL BUSINESS
   to            CATHERINE FULBRIGHT
2:00 PM
Have you ever had an idea for a business?  Have you wondered how to proceed with your idea – or worse decided to just "wing it" only to find that you missed some of the yours costs in the planning stage and can't seem to make any money?  This class is for you.
Even if you have been in business for years, this class will help you to refine your current plan.
This class is intended to help you plan for success.
The discussion will cover goal setting, cost identification, product pricing and developing a business plan.
In addition, methods for record keeping will be included.
Handouts on material covered will be available.
Catherine Fulbright has worked with small businesses for the past 38 years.  Her current position is Business Manager for a Eugene-based Engineering Firm.  Although not a bookkeeper or accountant, Catherine has kept books and performed financial duties for businesses throughout her career.  She has worked closely with bookkeepers and accountants during these years.
Three years ago, Catherine founded her small farm of fiber animals including Angora Goats, Shetland Sheep and German Angora Rabbits.  In addition, the farm is home to Anatolian Chickens, Cats, Koi and her 35 year old African Grey Parrott.  Catherine enjoys handcrafts and gardening.
members:  40. non members:  45.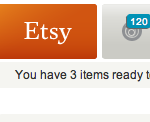 2:30 PM      ONLINE MARKETING VIA ETSY
to                     ROSALIE TRUONG
4 PM
Are you tired of going to shows, loading and unloading merchandise, not to mention paying for booth fees, hotel, and gas?  Would you like to make money out of your home with very little upfront cost? Would you like to sell online 24/7? I will teach you how to use Etsy to your advantage and make sales when there are no shows.  This class will teach you the following:
How to set up an Etsy account.
Learn about the dos and don'ts on Etsy, about treasury lists.
Learn how to set up an appealing shop.
Learn a little about merchandise photography.
How to use Etsy advertising to increase traffic to your Etsy site.
How to use social media to your advantage to increase sales.  We will talk about Facebook, Twitter, Pinterest, Stumble upon, Tumbler.
members:  25.   non members: 30.
SATURDAY WORKSHOPS
9 AM         SYNCHRONIZED WOOL CLASS
to                LESLIE SAMSON
10 AM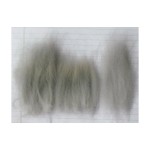 If you are not quite sure about the differences between synchronized and non-synch coat growth, here is a class that will explain why this is an important consideration for angora producers.  This class is especially important if you are breeding for color.   We will discuss coat structure, appropriate harvesting methods and uses for different grades of wool.
This class is free to IAGARB members.  Non-members – 10.
10 AM      SCRIBBLE LACE/NUNO SCARF FELTING CLASS
to       LESLIE SAMSON
4 PM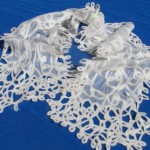 Scribble Lace Scarf © Leslie Samson
In this workshop we will work with the 50 /50 angora / merino pencil roving to make gorgeous felt scarves with an energetic design.  The roving will be "scribbled" onto silk to make a fine, soft, laminated fabric with unique textures and patterns.   Just to make things a bit more interesting, we will also incorporate nuno felting as a design element.
For angora producers, this class will show you how to increase the profitability of your wool by expanding your value-added markets.   This is a light-hearted class.  The felting is easy.  Everyone will leave with a one of a kind angora / merino / silk scarf.
No experience necessary.   Price for the full day felting workshop includes all materials ( silk fabric & fibers), supplies and use of tools.
members – 50.  non- members – 60.
Leslie has 35 years of experience with angora rabbits and fiber arts.  She has been featured in several magazines including Country Woman, Spin-Off and the TV program, Town and Country Ontario.  Leslie has consulted for the National Research Council of Canada.  She is the co-author of Completely Angora, a founding member of IAGARB and its current president.
An award winning felter, Leslie enjoys the unique qualities of angora fiber for its warmth, strength and weightlessness.  She lives on a small farm in Ontario, Canada which she describes as a "Duck and Bunny Farm".  For fun, she is teaching her Border Collie, Molly to read.
For more information and to register, contact Gail Smith:  angoralady at aol dot com
weekend schedule
FRIDAY, JANUARY 24
9 AM          JUDGING BEGINS
10 AM TO 12 PM   HOW TO WRITE A BUSINESS PLAN
12 PM TO 1 PM LUNCH BREAK
We do enjoy the party atmosphere of our lunches together.  Lunches are Potluck Crockpot and dessert buffet.  Please bring a ladle to serve up your creation.   Bring your own choice of beverages and remember that the Grange Hall does not allow any alcohol on the premises.   We will provide bread and bowls.
1 PM TO 2 PM HOW TO WRITE A BUSINESS PLAN Continued
2 PM TO 2:30 PM BREAK
2:30 TO 4 PM ONLINE MARKETING VIA ETSY
SATURDAY, JANUARY 25
9 AM JUDGING BEGINS
9 AM TO 10 AM SYNCHRONIZED WOOL CLASS
10 AM TO 12 PM SCRIBBLE LACE SCARF WORKSHOP
12 PM TO 1PM POTLUCK LUNCH
2 PM TO 4 PM SCRIBBLE LACE SCARF CONTINUES
As always, we appreciate everyone's efforts to pitch in and clean up.  
Make checks payable to:
Gail Smith
503-873-3128
Your payment in full holds your space in the workshop.
Refunds are given only if workshop is cancelled.
Please remember any rabbits for sale must be at least 12 weeks of age and pedigreed German Angora.