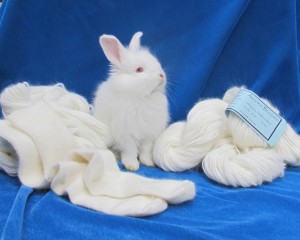 NOTE:  THIS EVENT HAS BEEN CANCELLED DUE TO WEATHER.  WE HOPE TO RESCHEDULE IN THE SPRING.  
Come see an Angora rabbit shearing at The Woolery!
The Woolery Your Fiber Arts Supplier Since 1981
Angora Shearing Demonstration
Angora Rabbit Shearing Demonstration
January 13th
9:00 AM – 4:00 PM
Come see an angora rabbit shearing! This is a free event at The Woolery. Open to anyone with an interest in either angora rabbits or angora wool. These are beautiful animals that produce one of the softest and warmest fibers in the world! They are gently shorn every 90 days.
Rabbit club members will be on hand to answer your questions. Samples of angora garments and accessories will be on hand so you can feel the softness for yourself.
Sponsored by the International Association of German Angora Rabbit Breeders
The Woolery 859 E. Main Street Suite 1A Frankfort, KY 40601