THE 2016 IAGARB AGM
LABADIE, MISSOURI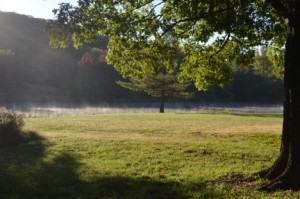 AGM SCHEDULE
Thursday, April 14:
    12:00 pm:  Advanced Rabbit Registration Testing
For those arriving early, there will be the opportunity to test rabbits for registration.  All registration testing will be held at Rosalie's farm in Labadie.  Feel free to come and watch if you like.
If you plan on testing rabbits on Thursday, please let Erin Maclean, Registration Secretary know as soon as possible.
    5:00-ish:  Meet and Greet Social
    Dinner on our own 
 Friday, April 15:
    10 am to 4 pm:   Registration Testing 
    11 am to 12:30 pm:  Judges Seminar, Focus on Standard
    1:30 to 2:30:  Judges Seminar, Focus on Wool
    5 pm to 6 pm:  Dr. David Messina "German Angora Gene Sequencing"
Saturday, April 16:
    10 am to 4 pm:  Rabbit Registration Testing
    9 am to 4 pm:  Angora Dyeing Workshop with Rosalie
    10 am to 4 pm:  Judges Test
    4 pm:  Clean Up
    6 pm:  Farm to Fork Dinner with Chef Guthier at the Farm
Sunday, April 17:
    9 am to 12 pm:   IAGARB General Meeting and Awards to 1 pm
    12 pm  to 1 pm:  Lunch
    1 pm to 3 pm:  Guest Speaker, Ken Gossard,  "Hands on Rabbit Insemination"
WORKSHOP  INFORMATION 
The IAGARB JUDGE'S SEMINAR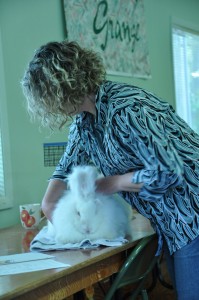 Every time you select your rabbits for breeding, every time you buy a rabbit and every time you decide which rabbit in a litter to keep and which one to sell – you become the judge of your own rabbitry.
This is a class offered to all of our members. It is open to anyone interested in learning more about German Angoras and the IAGARB system of judging.
In this class we will learn about the history of the German Angora in Europe and how it was selected over decades to be the wool producing Uber-Angora admired around the world for its superior fiber production. You will learn about the German goal setting system of quantifiable evaluation.
We will move step by step through the procedures of an IAGARB judging and registration. You will be better prepared to participate in our performance testing. As well, this information will help to conduct similar daily assessments in your own barn.
Fee for Class: $30.
JUDGES TEST
If you have been an IAGARB member for 3 consecutive years as of April 2016 and if there is a need, based on membership, for judges in your district, you may apply for the Judge's Test.
Fee for Test $30. (The application form is attached).
ANGORA DYE WORKSHOP WITH ROSALIE
Full Immersion into Angora dyeing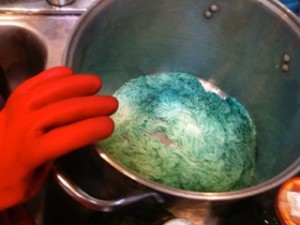 Have you ever wanted to try dyeing but were too afraid? Have you already tried dyeing fiber but have not gotten the results you wanted? What is different about dyeing angora fiber versus other animal fiber?
Come learn at this full day dye workshop. Rosalie will emphasize the low immersion technique that she has mastered over the past 28 yrs.  We will focus on dyeing Angora fiber but our discussion will encompass other animal fibers. Participants will have a full immersion experience with learning how to make dyes, prepare the fiber, and finally dye the fiber. We will dye angora fiber in its various unprocessed and spun forms and finish with dyeing a pair of angora socks that each participant gets to take home. The class is open all levels of dyers whether you are a beginner or have dabbled in dyeing.
Fee for Class:  $80 for IAGARB members, $90 for non-IAGARB members, all materials
Time :  Saturday, April 14, 9-4, with a lunch break
Place : Grand Army Farm, 1900 Grand Army Rd, Labadie, MO 63055
Phone: 314-302-7454 or 314-203-0551
What to bring and what to wear:
N-90 Mask to measure dye, a pair of gloves, towel, plastic bag to bring your socks home, 6 disposable drinking plastic cups to mix dye in, a sharpie marker, notebook, a pen, a timer.
Dyeing is fun and very physical. You should wear clothes you don't mind getting stained, even an apron if you wish. Because there will be some amount of standing throughout the day, wear good shoes.
For lunch, there is a good sandwich shop in Labadie or you can bring your own lunch and eat by the lake.
Bring a knitting/ crochet project (in angora if you can) to show and tell while we are waiting for the dye to cook.
If you are in St. Louis or from Missouri, we would much appreciate it if you could bring your own chair.
SPEAKERS
Dr. David Messina:  "German Angora Gene Sequencing"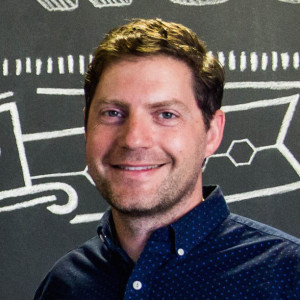 Dr. David Messina has spent the last 19 years working in computational biology and genetics. He trained in molecular biology and human genetics at the University of Chicago and Washington University in St. Louis and earned his PhD in computational biology in Erik Sonnhammer's lab in Stockholm, Sweden. He worked for 3 years at the Washington University Genome Institute developing software used for annotation, assembly assessment, and comparative sequence analysis. Dr. Messina joined Cofactor Genomics in 2012, where he now serves as Chief Operating Officer.
No Fee.  
Ken Gossard, DVM:  "Hands on Rabbit Artificial Insemination"
Practices in Willow Springs, MO.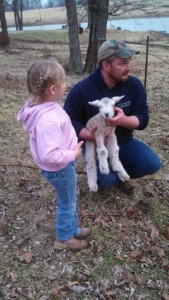 Guest Speaker, AGM, Sunday, April 17, 1-3 pm
I became interested in Artificial insemination at a young age, watching my father using semen from bulls from 20 years prior.  This fascinated me, that genetic material could be used long after the male had passed on.  While growing older, watched as the genetics of the livestock industry gained by leaps and bounds.  With the use of AI, one can mold their breeding plan into a finely tuned program.  I have used AI in cattle, sheep, goats and also rabbits.  Picking the best males from over the world to breed to the females.
With this fascination, I continued into college to learn more about the reproduction of animals.  Ending up obtaining my Masters in Reproduction and Genetics.  While the little kid in me still begs to play mad scientists with genetics, and creating AI procedures that livestock producers can use on the farm.  I want the average person to be able to breed the best animals in the lease amount of time by the use of AI and genetic selection. Having worked with Whole Foods Market rabbit producers, I have set up breeding programs with the producers to be able to meet the demand of the marketplace.
With the use of AI, we are sharing the genetics within the co-op of producers, to create a uniform product. Dealing with the number of several thousand females in production, we are setting up EBV (estimated breeding values) system to use for mating on the females, to produce the maximum yield with the least inputs.
Growing up on a production livestock farm, I started to see the advantage of the use of AI.  Being common place in the dairy cattle world, I have taken the knowledge learned there into other species.  Rabbits with their short generations, they were the perfect animal for the gains.
After graduation with a Masters in Animal Reproduction/Genetics from University of Wisconsin, I have set out to help expose people to the use of artificial insemination in their breeding programs.  With the use of use of AI, people are able to gain faster genetic gains in the offspring in fewer generations.
Fee for Seminar:  $20 includes lunch
ACCOMMODATIONS
As previously announced, accommodations have been arranged for IAGARB members at the Wildwood Hotel.  All AGM events will be held at Rosalie's Grand Army Farm, near Labadie, MO.  For reservations at the Wildwood Hotel, you can contact the hotel directly.  IAGARB has reserved a block of rooms at a rate of $90 + tx  per night.  This rate will be available to members only until March 15th.  Please book before then to obtain that special rate.  Pet friendly rooms are available.
REGISTRATION FORM