Can we interest you in some GOOD NEWS?
The IAGARB 2020 AGM will be held at YOUR HOUSE.   
We have two days of Zoom Meetings planned that will be open to all of our membership from the comfort and safety of your own homes.  
No muss, no fuss, no risk, no cost.  
Over the past year, IAGARB has been using Zoom for monthly discussions on a wide range of topics of interest to our members.   Presentations have been offered, followed by excellent discussion, questions and interaction from those participating.  Under current circumstances, sliding our AGM to a virtual format seems an obvious solution to the inability to hold a physical AGM.
We look forward to a good turn out.  Literally, with the click of a button, you can see and visit angora rabbit breeders from across the country.  We do realize that Zoom may be new to you.  
If you are unfamiliar with Zoom, kindly log in 30 minutes early to acquaint yourself with the platform.  In this way, we hope to eliminate any delays during the presentations.  
Give it a try.  It really is easy.  
This year's IAGARB AGM program is FREE.  
As IAGARB has done for the last 33 years, non-members are welcome to participate.   In lieu of any fees this year, we encourage our members invite other angora rabbit breeders to the Saturday program.
The IAGARB AGM Business meeting will be held on Zoom on Sunday.  Attendance is a privilege of membership.  
We hope to see you soon!
Leslie Samson
President
PROGRAM
Saturday, MAY 2 
12:00 pm Eastern
11:00 am Central
10:00 am Mountain
 9:00 am Pacific
DESIGN A KNITTING PATTERN WITH ERIN CLAYTON (2 hours)
Erin Clayton of Erineen Designs will discuss her creative process, how she finds inspiration everywhere for her patterns and what kind of things you should look for in a pattern to make the most of your yarn.
Erin will incorporate information about how to write and standardizing patterns. She will explain the industry standard for writing patterns for others to follow. She will also discuss copywriting a pattern and how to respect copyrights in your own knitting.
Erin writes on her Ravelry page, "My mission is to help knitters build a wearable knitwear wardrobe. I create designs that are easy to knit yet engaging, which are a pleasure for the knitter to work on and that leaves them with a piece that will fit into their wardrobe. I design timeless pieces that can be reached for over and over and that will fit into wardrobes for years to come."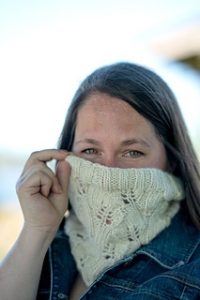 Erin lives in Dover, New Hampshire.  
Our Saturday Workshop schedule will resume again in the afternoon.
Saturday, May 2
3:00 pm Eastern
2:00 9pm Central
1:00 am Mountain
12:00 pm Pacific
Space is limited.  If you are interested in attending and you are not a current IAGARB member, please contact Erin Maclean for the Zoom link depending space availability.  
RABBIT TEETH WITH DR. MARK BURGESS (2 hours)
Join us for a presentation and discussion by Dr. Mark Burgess, DVM.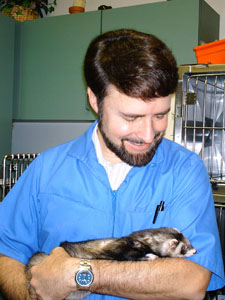 Our topic will be a very important one, vital to a rabbit's health – TEETH.  
Dr. Burgess is passionate about the subject and has a great deal to share with us on this subject.  
How many teeth?  Did you know that the dentine on all rabbit teeth grows continually?  How to care for and how to identify problems in a rabbit's mouth.  Infections, unusual growth, osteomyelitis, malocclusion.  
We will also ask him to bring us up to speed on recent RHD outbreaks in the US and the implications of Covid-19 on other species of animals.  
Dr. Burgess has focused on exotic pets since graduating in 1986, giving him extensive experience with these species that few practitioners can match.
Opened Southwest Animal Hospital in 1995
The practice consists of the highest ratio of exotic pets in any full-time veterinary practice in Oregon
Has discovered numerous new diseases of exotic animals, and is a published author both in medical journals and textbooks
Teaches exotic pet medicine at Oregon State University's Veterinary School
Lectured at national and international medical conferences
Appeared in television and newspaper stories covering exotic pets & their medical problems
Space is limited.  If you are interested in attending and you are not a current IAGARB member, please contact Erin Maclean for the Zoom link depending space availability.